Let's talk about life
There's a lot going on with us here at Freedom Life Grace Church. We can't fit everything into a service or Bible Study so we have made this blog available to you as a resource, inspiration, and amusement.
Enjoy! Share! Repeat!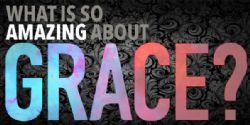 General
What if I told you there's a church in Vegas that would accept you just as you are, no strings attached? That would show you (from the Bible) that God isn't ever mad at you and that He is actually very pleased with you? A church that would help you reach your full potential no matter how long it takes? Good News! Grace Church is here!