JaJuan Jackson-Rucker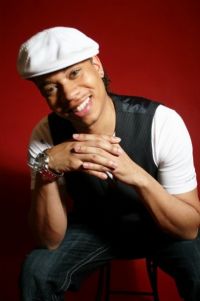 JaJuan Jackson-Rucker was raised in Detroit, MI where he first began serving in ministry at his father's church as a teenager. In 2008, he released his highly acclaimed music project, Relationships, which helped to further define JaJuan as a unique ministry gift. In 2012, he moved to Dallas,TX to attend the PISTIS School of Ministry where he studied Pastoral Ministry.
JaJuan is a highly gifted worship leader, prophet, and preacher. His down-to-earth and comedic preaching style allows him to tackle tough issues in an engaging way. As a prophet, he is able to speak to the heart of the listener in a way that is truly a word from God. As a worship leader, JaJuan is able to minister a healing touch in song.
JaJuan's favorite Scripture is Jeremiah 29:11, which says, "For I know the plans I have for you, declares the Lord, plans for welfare and not for evil, to give you a future and a hope."
Will and JaJuan, and the entire team are here to serve you! We take our mission very seriously and are honored to serve the wonderful families of The Intersection. Whether you are a first time attendee or a regular, our team is excited about serving you and helping you to experience Divine Love.